Kitchen Exhaust Canopy Cleaning Sydney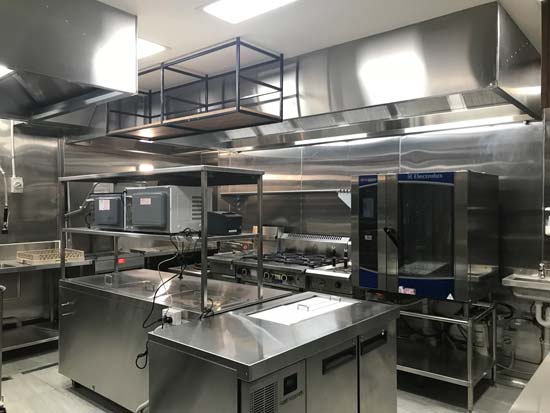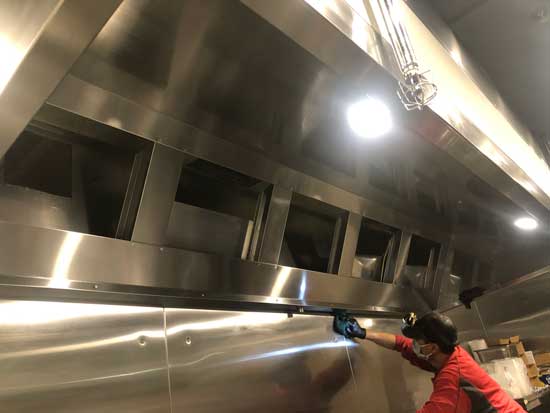 CGC Canopy Cleaning specialise in full kitchen exhaust cleaning in Sydney and NSW wide.
Our Company only provide a full Commercial rangehood cleaning, not just a wipe out cleaning outside the canopy like other companies.
CGC Commercial Kitchen Exhaust canopy cleaning Sydney includes;
Clean, scrape, scrubs and remove of Grease inside the canopy Chamber,
internal body, bars and oil rails
Dismantle exhaust fan, clean & remove Grease inside fan blade, fan
internal body and fan casing
Hand reach Duct Grease cleaning
Clean and remove grease outside and inside exhaust canopy
Polishing and shining the canopy external, after the exhaust canopy is cleaned and ready to be service
Call us now for a Full Exhaust System Clean Sydney!
CGC Exhaust canopy cleaning Before and after photos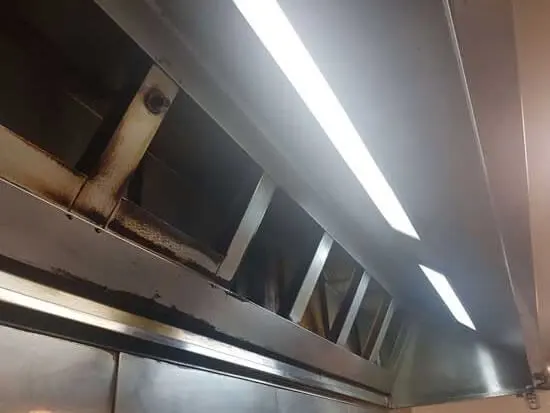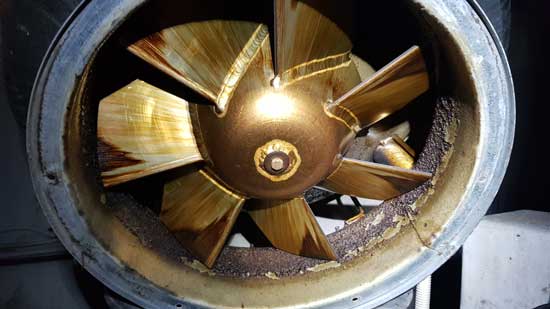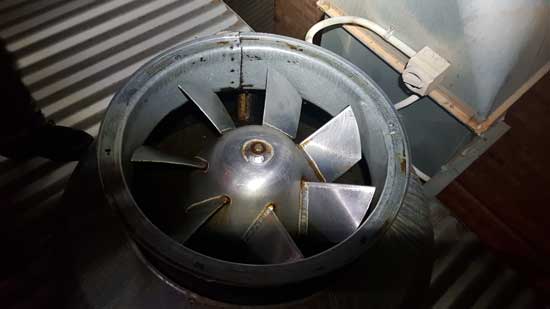 Our company is professional Commercial Kitchen Exhaust Cleaning servicing hospitality industry and food manufacturing industries.
Grease cleaning is a specialise trade, choose a commercial exhaust canopy cleaning company that is experienced, fully trained, professional in the trade, Choose CGC canopy cleaning.
Exhaust Canopy Cleaning Certificate of Compliance.
Our company issue a Canopy cleaning Certificate of Compliance to (Australian standard A.S. 1851-2005) to compliance with the Authority local Council, Body corporate, landlords and Insurance requirements.
A kitchen canopy cleaning certificate required regularly by your local council and insurance company.
More about CGC Commercial Range Hood Cleaning
We provide commercial Kitchen Exhaust Cleaning service in Sydney wide in the last 15 years.
Our commercial canopy cleaning company is factory base in Sydney, we are fully Insured and accredited.
Our Company are fully insured, work with work cover, our cleaner is fully trained and professional.
Commercial Canopy cleaning facts
You should clean your commercial exhaust canopy regularly, to compliance with the local council regulation, insurance fire policy, landlord and body corporate.
A cleaned and well maintenance kitchen exhaust system, will eliminate andreduce fire hazard from grease that build up inside the canopy and exhaust fan.
Uncleaned grease in the canopy, will dries up and potentially turned to dry fuel. Every month there are at lease 1-2 restaurants burned down due to uncleaned canopy exhaust system.
Cleaning commercial range hood improve air flow capacity, get rid of smokes, reduce heats in your kitchen and improve staff working efficiency.
A cleaned kitchen canopy will eliminate unpleasant odour to your kitchen and restaurant environment.
Looking For Canopy Cleaners
Give us a call! Onsite to inspect and clean your exhaust canopy system on the same day or the next!