Kitchen Exhaust Fan Cleaning
Protect Your Motor And Keep
The Exhaust Airflow Strong
Exhaust fan Cleaning is crucial to the Kitchen Exhaust system. A Cleaned exhaust fan will remove heats, smokes prevent fire Sparks and Eliminate odour from the kitchen exhaust system.
Our commercial canopy system cleaning always includes exhaust fan cleaning. Grease accumulate mostly inside the Exhaust fan blade and around the fan the casing.
Your exhaust fans motor overwork and become weaker, the motor will be worn out and eventually broken down.
Kitchen Exhaust fan Cleaning will protect your motor and keep the exhaust airflow strong. Exhaust fan Cleaning must be combined with kitchen canopy cleaning to have an efficient and safe kitchen exhaust system.
The Vital Importance of Clean Commercial Kitchen Exhaust Fan for Melbourne Businesses
We are proud to provide our customers with high-quality commercial kitchen exhaust fan cleaning. We understand that your business relies on its equipment, which is why we make sure all of the parts offered by CGC Exhaust Canopy Cleaning meet or exceed industry standards for safety and efficiency so you can focus more time running yours smarter instead!
We are proud to be the only company you'll need for your commercial kitchen exhaust system. We have HACCP accredited, fully insured members IKECA and FPAA so that we can provide a range of specialist services tailored specifically towards meeting all needs; when it comes time to keep up with maintenance on this important equipment in any given facility! In addition, if there's anything else going through those filters – like being able to remove impurities from food particles before they hit against other surfaces within an enclosed space such.
We keep your kitchen exhaust system clean and running smoothly with our professional services. We can take care of everything from range hoods and filters to ducts or fans!
Kitchen cleaning in Melbourne is necessary, and operating a commercial kitchen has many responsibilities.
Ducts and exhaust fans can be challenging to access for cleaning because they're elevated in out-of-the-way locations. The nature of these devices means there's no easy way into them without going inside your home or business, which many people don't want just yet!
We are experts in cleaning and maintaining your exhaust system. We can help you develop a service plan to keep it that way!
Commercial Kitchen Cleaning in Melbourne
Our customers depend upon us to provide superb commercial kitchen exhaust cleaning services directed toward three specific elements:
Canopy Cleaning
Exhaust Fan Repair
Kitchen Exhaust Duct Cleaning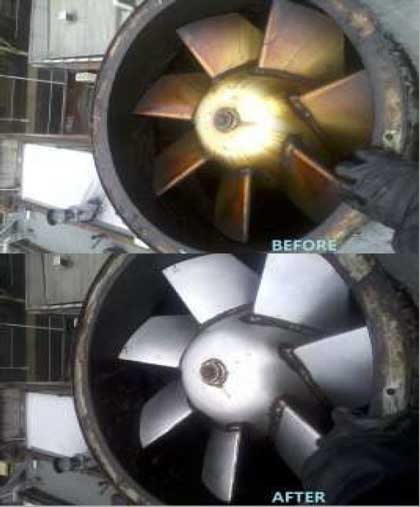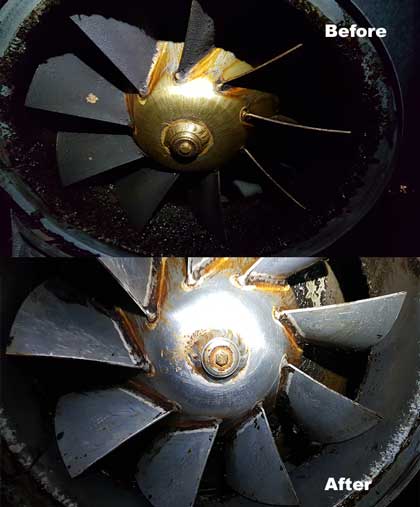 Looking For Exhaust Cleaners?
Give us a call! Onsite to inspect and clean your exhaust canopy system on the same day or the next!