CGC Canopy Cleaning
CGC Canopy Cleaning provides a complete
Commercial kitchen exhaust cleaning Services.
Commercial Kitchen Canopy Cleaning
CGC Canopy Cleaning provide Complete kitchen exhaust cleaning Services
Our Full Commercial canopy cleaning includes;
Cleaning and removal of Grease inside and outside canopy
Dismantle the exhaust fan, clean & remove Grease inside the fan blade and fan casing
Hand-reach Duct Grease cleaning
Details of CGC Full Exhaust System Clean
Kitchen canopy cleaning | Commercial Kitchen Exhaust Cleaning
Cleaning inside and outside of the canopy,
Scrape, scrub and remove grease inside the canopy walls, bars and oil rails.
Polishing the external canopy after the exhaust system is cleaned and ready for service.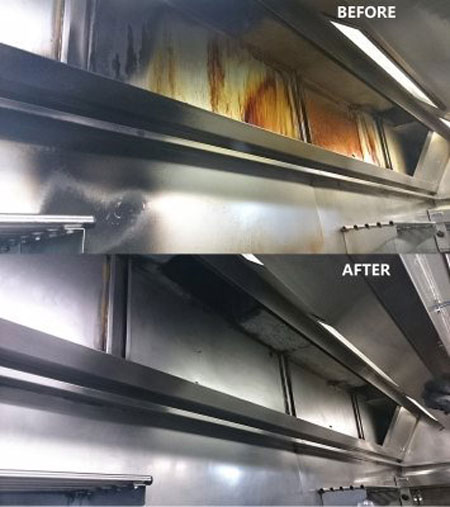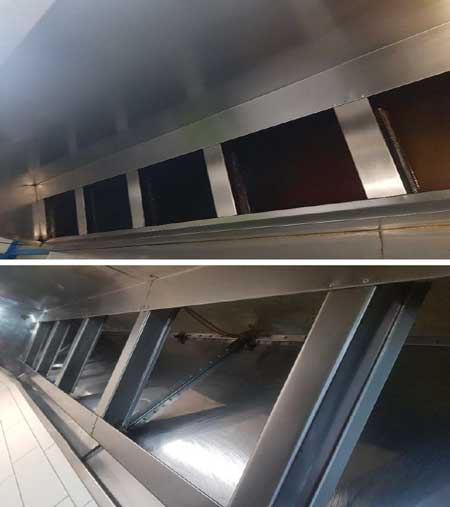 Canopy Cleaning Certificate of Compliance.
After cleaning your Kitchen Exhaust system, we provide a Canopy cleaning Certificate of Compliance (Australian standard A.S. 1851-2005) to comply with the Authority Council, Body corporate, landlords and Insurance requirements.
Grease Cleaning is our professional trade; choose a reputable commercial canopy Cleaner and CGC canopy Cleaning.
More about CGC Range Hood Cleaning.
We have provided commercial Kitchen Exhaust Cleaning services in Melbourne and Victoria-wide in the last 15 years.
Our commercial canopy Cleaning company is factory base, fully Insured and accredited.
CGC canopy Cleaners are Professionally trained and fully insured with work covers.
A good maintenance and clean Kitchen exhaust system.
Increase airflow inside the kitchen exhaust system.
Eliminate fire hazards due to overheating.
Compliance with local council health guidelines, building insurance and Property management standards.
Reduce heat inside the kitchen.
Eliminate toxic and unpleasant odours to your staff and customer.
What happens if you don't clean your Exhaust canopy system?
# Commercial canopy system Fire hazard.
Every month, one or two restaurants burn down in Melbourne due to a lack of canopy cleaning and poor kitchen exhaust system cleaning
maintenance.
Unclean canopy causes high fire hazards to the business and property Assets at any given time.
Dangerous grease builds up from everyday cooking, and old and unclean grease become dries, turning into Fuel waiting for a spark.
During a hot day or a busy business trading day. Heat builds up inside the exhaust canopy system; a fire will start with just a spark.
#Breach of health guidelines and fines.
Unclean Kitchen Exhaust system resulted in fines and Business Closure from the local Authority council and property management.
Insurance will not cover uncleaned canopy that causes fire.
# Heated and smokes Kitchen, poisonous odour, poor airflow.
An uncleaned exhaust canopy system causes your kitchen to overheat and build up heavy smoke. Heated and smokey kitchen causing an unhealthy, uncomfortable and unproductive environment for your staff.
Unclean canopy and exhaust fan will cause a smelly air flow in your kitchen and restaurant. This will deter your customer from coming back.
Looking For Canopy Cleaners
Give us a call! Onsite to inspect and clean your exhaust canopy system on the same day or the next!